Shane Conrad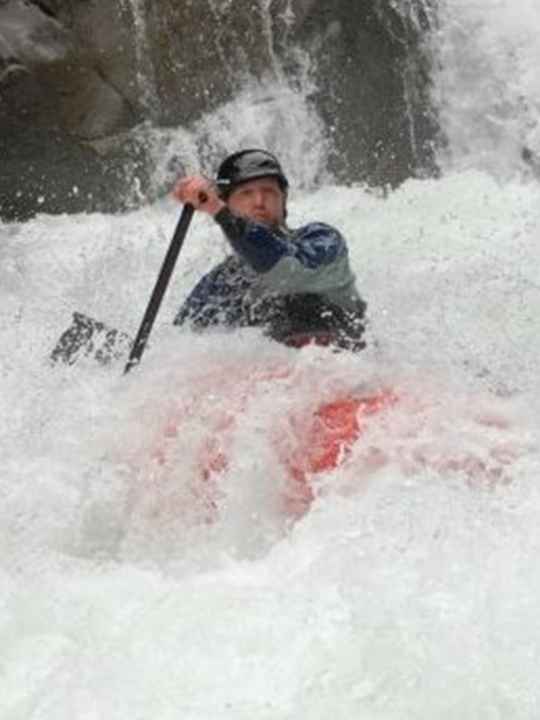 Shane Conrad
Position: Owner / Risk Management & Group Sales
Hometown: Sandy, OR
Bio: Shane Conrad was born and raised in Albany, Oregon. He grew up fishing and running drift boats on the North Santiam River. He began rowing whitewater at age 14 and did everything he could to immerse himself around whitewater sports. At age 17 he enlisted in the United States Marine Corps and joined the infantry. After 3 tours of duty in Iraq and 4 years of being stationed in the Mojave Desert, Shane decided it was time to come back home to Oregon and the rivers he grew up on. Upon arriving back in Oregon he picked up right where he left off, and trained as a guide on the White Salmon River. After completing his training he joined the Oregon Rafting Team, and competed in the 2009 Whitewater Rafting National Championship's in Deep Creek Maryland. During Shane's time on the Oregon Rafting Team he got involved with Team River Runner who provided adaptive and therapeutic recreation to our nations wounded warriors. From 2009 to 2013 he focused on building the Portland, Oregon Chapter from scratch into an organization that was fully equipped and sustainable. After stepping down in 2013 Team River Runner Portland, Shane is still assisting Oregon and SW Washington wounded warriors with adaptive and therapeutic recreation. Shane is currently part time faculty at Mt. Hood Community College and in the Wilderness Leadership and Experiential Education Degree Program. Starting out teaching kayaking, he soon started teaching classes in Adventure Education, Methods of Teaching Outdoor Activities, Placed Based Learning Techniques, and Leadership courses. After acting as the interim program coordinator in 2012 he decided to focus his efforts on providing kayak instruction, leadership training, and professional instruction to kids, young adults, and professionals in the Portland Metro Area through his new company Stout Creek Outiftters. Shane credits his accomplishments to the leadership training he received in the Marines, and is deeply committed to community service and the development of leadership around river conservation, adaptive recreation, and working with underserved populations. Shane recently placed 3rd in the 2014 United States Rafting Association's National Championship event, and is currently training with the Oregon Rafting Team (www.oregonraftingteam.com) for a shot at the United States Rafting Association's 2016 National Championship.
Professional Certifications:
● Wilderness First Responder
● Swift Water Rescue Technician Certifying Instructor
● Leave No Trace Master Educator
● ACA Kayak Instructor: Level 3
● ACA Adaptive Kayaking Instructor
● First Aid and CPR
Community Service: Shane continues to provide adaptive and therapeutic trips and instruction to various
groups around the Portland Metro Area. Shane also assists in various fundraisers for local causes around
the Portland Metro Area. Shane is currently working to assist the Sandy River Watershed through various
organizations.