Gift Certificates from Stout Creek Outfitters Will Make a Great Gift!
27 Nov 2013, Posted by Blog, Life
in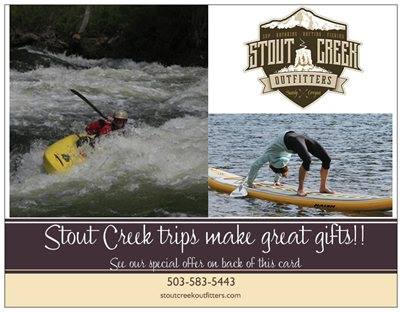 Skip Black Friday and get Stout Creek gift certificates here at Stout Creek Outfitters in your PJ's! We'll even extend the special pricing through Christmas eve!
Gift Certificates are good for private and group yoga sessions as well as Stout Creek Outfitters trips and instruction.
Give the gift of Adventure – it's something that will always be remembered!!!!